Participation & Workshops
Little Soldier are experienced in delivering high quality workshops with participants of all ages and tailored for professional performers and drama students. The workshops are delivered by Little Soldier artistic directors Merce Ribot and Patricia Rodriguez.
The company's practice is inspired by many years of intensive training with incredible theatre practitioners including Philippe Gaulier, Uri Roodner, John Wright, Paul Hunter and Aitor Basauri, amongst others. They've gone on to work professionally with many of these theatre makers since.
For more information, please contact us.
THE INGENIOUS CLOWN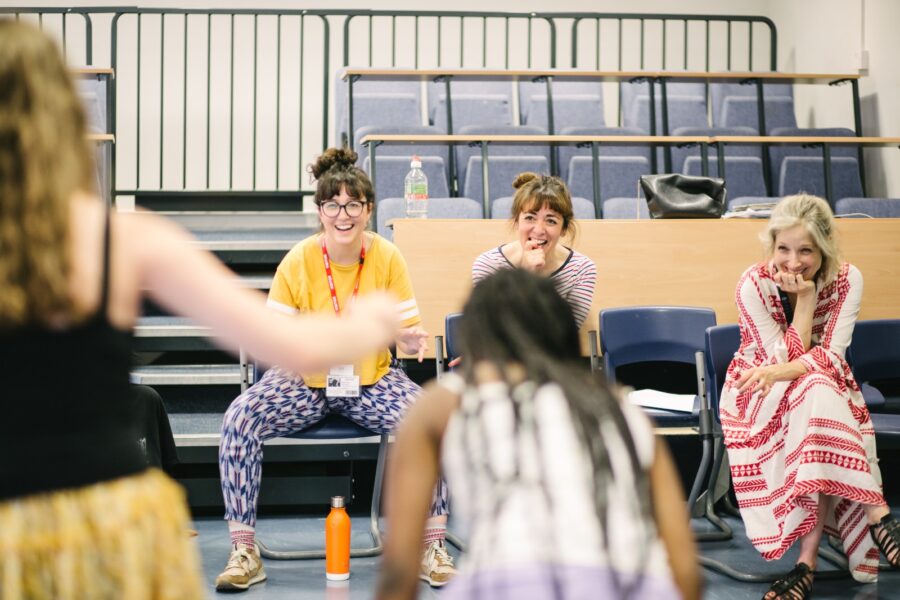 A one-day workshop with Little Soldier Productions
Sunday 12th of March 2023 / 10.30am – 4 pm
Jacksons Lane (London N6 5SS)
£40 early bird*/concessions** or £50 Standard fee
"Little Soldier delivered a dynamic, engaging and appropriately challenging workshop for our third year students. Their rapport with them was fantastic and the students were fully immersed."
I've never found more joy or confidence as a performer than when working with Little Soldier. Mercè and Patricia have a way of teasing out the boldest and silliest ideas you might have and crafting them into theatre magic.
"I really enjoyed the workshop, it was great fun. Quite a nice change to be able to play; I understood quite fully the message about really taking into account the audience."
Little Soldier delivered a relevant, thought provoking workshop, that all of our students raved about for days after.  Patricia and Mercè truly care about what they are doing.