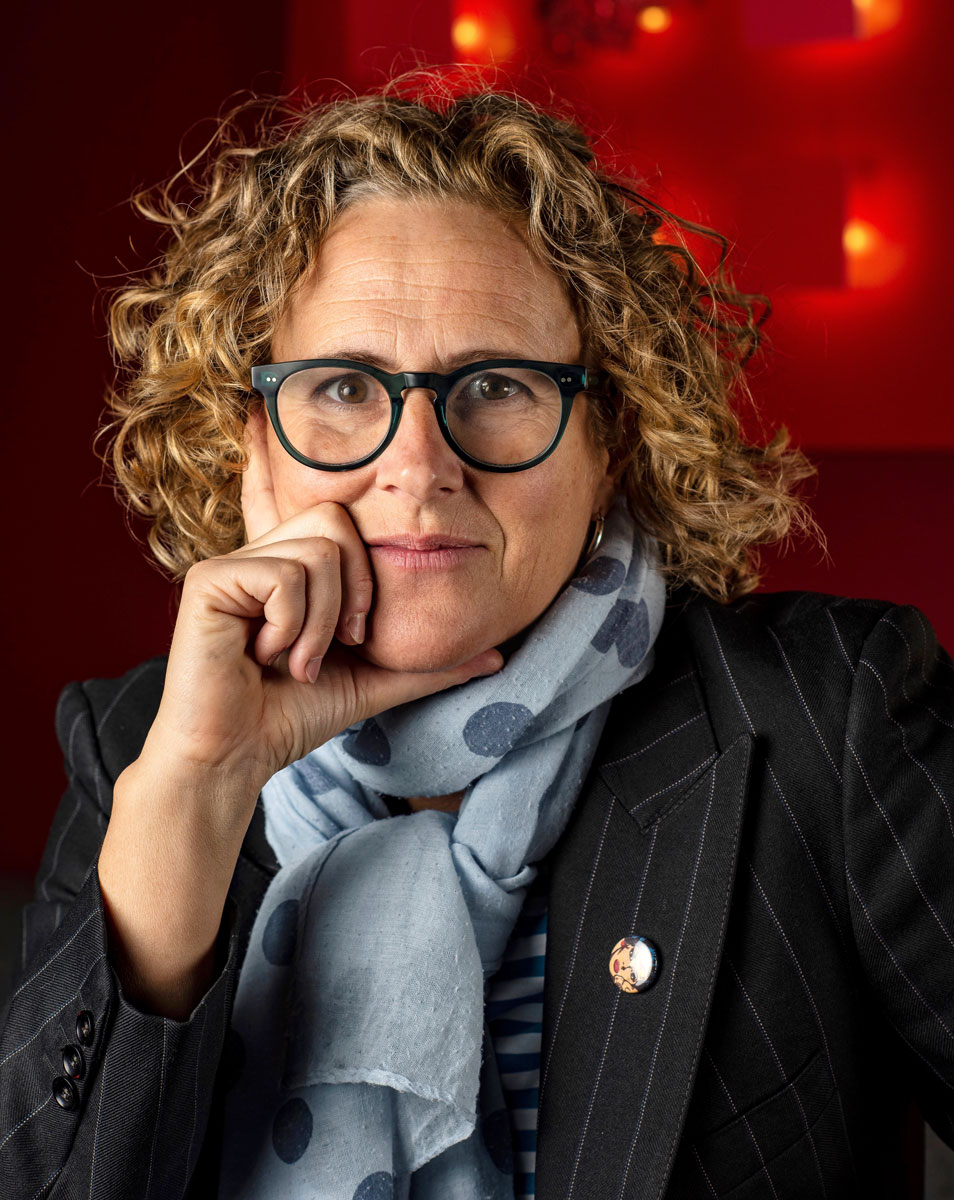 Photos by Daniel Hambury/@stellapicsltd 
Ursula Martinez is a London based theatre maker.
She studied French and Theatre at Lancaster University.
In the mid 90's she began performing solo on the London club/cabaret scene and very quickly made a name for herself.
In 1998, with collaborator Mark Whitelaw, she created her first theatre show A Family Outing, an autobiographical theatre piece starring herself and her parents, which received rave reviews at the Edinburgh Fringe.
Martinez and Whitelaw produced two more autobiographical shows, which together with A Family Outing, formed a trilogy entitled 'Me, Me, Me!', which was presented at Barbican B.I.T.E 2006.
Other solo shows include My Stories, Your Emails, co-commissioned by Barbican and IQUN, and Free Admission, co-commissioned by Southbank, London and Fierce Festival, Birmingham.
In 2017 she co-created Wild Bore, an international collaboration with Adrienne Truscott (US) and Zoe Coombs Marr (Australia), commissioned by the Malthouse in Melbourne.
Martinez is an original cast member of the contemporary circus/cabaret phenomena La Clique / La Soirée. She is also an associate artist with iconoclastic performance provocateurs Duckie, with whom she created the smash-hit Olivier Award-winning show C'est Duckie!
As a director, Ursula Martinez co-directed award-winning Office Party with collaborator Christopher Green, directed Lucy McCormick's smash-hit, sell-out show, Triple Threat, and most recently Leah Shelton in Bitch On Heat.
She recently made a new show, A Family Outing – 20 Years On, which premiered at Perth Festival in February 2019.
For all her theatrical accolades, Martinez is probably most well known for pulling hankies out of her vagina!
Link: Ursula Martinez 
Zoom Chat
TUE 24th SEP / 7 PM (UK)
To attend this conversation and be able to pose questions, REGISTER for FREE (there is limited capacity).
"Ursula is now collaborating with Little Soldier as Director of our new piece, Nothing Happens (Twice), which blends Beckett and our personal journey in theatre, our failures and successes. From our experience of sharing a creative process, we can only say that our admiration for her has grown even higher. It is an absolute joy and honour to work with her as a director. She is meticulous, honest, has an extraordinary eye for making, a great sense of humour, and an extraordinary capacity to make us better. We cannot wait to get back in the room with her."

'She makes it happen' is a series of online conversations with leading international artists of Spanish heritage; supported by Spain Arts & Culture and Embajada de España Londres.