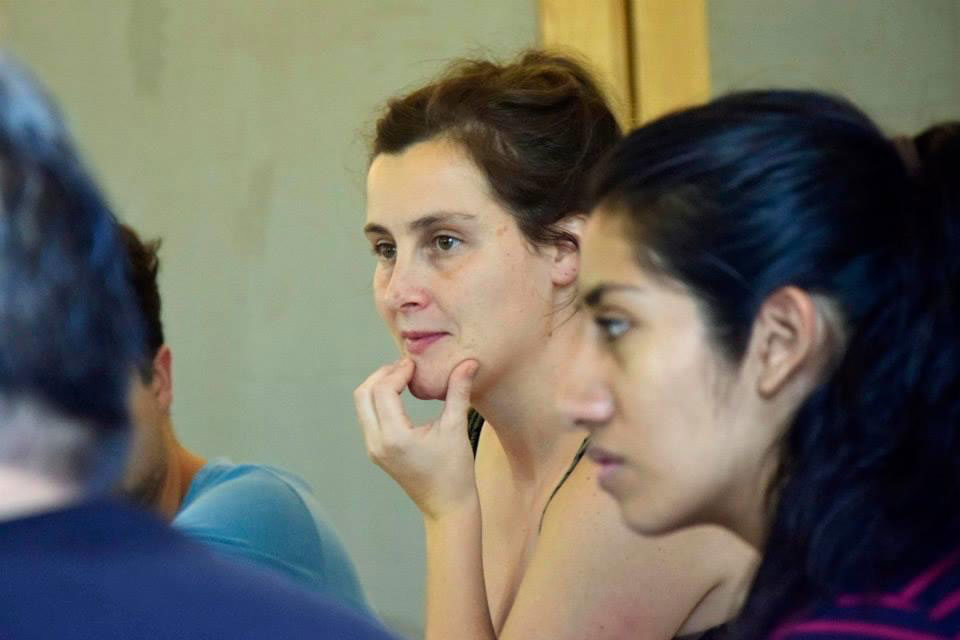 She began training as an actress at the age of 14. At the age of 18, she premiered her first piece, La visione, with which she won the Minollo Award for best new director. 
In 2000 she traveled to London to study with Philippe Gaulier, where she co-founds Bodo Bodó Production with Madeline Fouquet and Maja Skovhus. Their company combines clown and bouffon. The Caca Show, Wenses and Lala by Adrián Vázquez, Bodo Bodó and Cabaret Mortal have been performed in the UK, Spain, Italy and Mexico. In Mexico she works as a director and playwright with the company La Piara, for which she directs El extrano caso de Tai Chi y Te Chai. As an independent actress, she works with Circular Productions, Theater San Frontiers, Abbey Theater, Limsfjord Teatret, Caroline Horton, National Theatre of Spain and Pablo Messiez. She co-directs with Nathalie Seseña La Inestable Kourel in Madrid. 
Currently she is co-directing Porno Vs Aphrodite for the Benetan Be to premiere on October 24, 2020 in the BAD of Bilbao, she is also writing Ramona and Camelia show based on the women of Casa Xochiquetzal in Mexico City and will start filming her first short film Encarna.
Link: Bodo Bodó Production
Zoom Chat
TUE 15th SEP / 7 PM (UK)
To attend this conversation and be able to pose questions, REGISTER for FREE (there is limited capacity).
"We have shared paths with Elena in the small theatre world on many occasions including going to the same school, Philippe Gaulier. Most recently Patricia and Elena shared the same role, Pigeon, in the play Muckers (by the brilliant artist, Caroline Horton) that Patricia had to leave to give birth to her second child. One of the many joyful experiences of this show, and there were many, was to get to know Elena's professional brilliance as she prepared Patricia to get back into Pigeon's shoes!"

'She makes it happen' is a series of online conversations with leading international artists of Spanish heritage; supported by Spain Arts & Culture and Embajada de España Londres.