Little Soldier are not a theatre company. They're a band. They only have one song. And nobody really knows what the words mean. But they want to play it loud. They also want to change the world. The only problem is they're not musicians. Mercè studied politics and used to be hopeful but now she is mostly angry. Patricia just turned forty and wants her son to have a mother who has made a difference. Dan wants the world to be better, but he is not the type to share his private stuff. Thomas… Well, in fact, Thomas is a real musician, but he lives in Glasgow so he can't meet for band practice.
Welcome to the revolution.
It's gonna get messy.
Little Soldier presents a preposterous theatrical attempt to change everything. An incomprehensible punk rock protest album. A joyous autobiographical journey through activism… and a mirror ball helmet.
Commissioned and co-produced by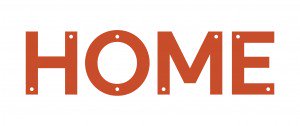 Developed at
…
Continue
THE STAGE AWARD WINNER
'Straight-up, funniest most charming theatre company I've come across in an age' Andrew Haydon, Postcards from the Gods
Edinburgh Festival 2014: The shows you can't live without. THE GUARDIAN
Inspired by Don Quixote's wanderings, two feisty señoritas and a downtrodden Englishman embark on a journey through Spain taking on one of the most accomplished works of fiction ever written. Accompanied only by an otherworldly virtuoso guitarist whose presence there makes no sense whatsoever, they will lead you to joy, pain and ultimate wisdom. A madcap rendition concluding with a common sentiment: "These guys did not read the book".
Little Soldier presents a hilariously inventive adventure of immense proportions, to be taken with a pinch of salt and a handlebar moustache.
The show is produced in association with Jacksons Lane and supported by Arts Council England and the Spanish Embassy in the UK.
★★★★★| THE STAGE
Technically brilliant and jaw-droppingly entertaining.
★★★★★| BROADWAYBABY
The three players put the audience in fits of laughter.
★★★★| TIME OUT
Hilariously dirty adaptation.
★★★★| EXEUNT
An unpretentious, inventive and smartly silly delight.
★★★★| A YOUNGER THEATRE
Hilarious and undeniably charming.
★★★★| THE SKINNY
Their display of physical comedy ranges from charmingly traditional to brilliantly innovative.
…
Continue