Founded in 2010 by award-winning performers Patricia Rodríguez and Mercè Ribot, we use elements of physical theatre and improvisation to create highly participatory productions that are emotionally rich and slyly humorous.
Supported by producer Bridget Floyer, our critically-acclaimed shows have toured to venues across the UK as well as internationally (including the US, Spain, and Poland). Little Soldier are mentored by leading physical theatre company Spymonkey and have been supported by leading arts venues such as Jacksons Lane, BAC, Greenwich Theatre, and HOME.
…
Continue
Little Soldier are not a theatre company. They're a band. They only have one song. And nobody really knows what the words mean. But they want to play it loud. They also want to change the world. The only problem is they're not musicians. Mercè studied politics and used to be hopeful but now she is mostly angry. Patricia just turned forty and wants her son to have a mother who has made a difference. Dan wants the world to be better, but he is not the type to share his private stuff. Thomas… Well, in fact, Thomas is a real musician, but he lives in Glasgow so he can't meet for band practice.
Welcome to the revolution.
It's gonna get messy.
Little Soldier presents a preposterous theatrical attempt to change everything. An incomprehensible punk rock protest album. A joyous autobiographical journey through activism… and a mirror ball helmet.
Commissioned and co-produced by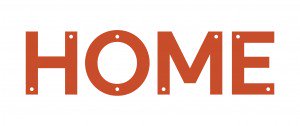 Developed at
Supported by
…
Continue