←
→
Derailed
Little Soldier are not a theatre company. They're a band. They only have one song. And nobody really knows what the words mean. But they want to play it loud. They also want to change the world. The only problem is they're not musicians. Mercè studied politics and used to be hopeful but now she is mostly angry. Patricia just turned forty and wants her son to have a mother who has made a difference. Dan wants the world to be better, but he is not the type to share his private stuff. Thomas… Well, in fact, Thomas is a real musician, but he lives in Glasgow so he can't meet for band practice.
Welcome to the revolution.
It's gonna get messy.
Little Soldier presents a preposterous theatrical attempt to change everything. An incomprehensible punk rock protest album. A joyous autobiographical journey through activism… and a mirror ball helmet.
Commissioned and co-produced by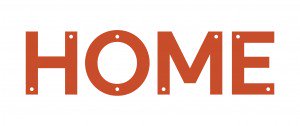 Developed at
Creative Team
Co-directed by
Ben Kidd and Jesse Briton
Dramaturgy by
Ben Kidd and Jesse Briton
R&D Collaborators
Fionn Gill, Joanna Holden, Javier Marzán and Michael Vale
Developed & Performed by
Dan Lees, Patricia Rodríguez and Mercè Ribot.
Live Music by
Thomas Abela & cast members
Productions Shots
Ben Macintosh
For Little Soldier Productions
Artistic Directors
Patricia Rodriguez & Merce Ribot
Producer
Bridget Floyer
Website
Gustaf Nilsson
Graphic Design
Julia Solans